Donate before 30 June 2022 and help kids to heal from trauma.
Your tax time donation can make a change for Aussie kids in need.
Last week Act for Kids held our 2022 Giving Day, and we were overwhelmed by the generosity of Australians who share our commitment to help keep kids safe, heal from trauma and lead happy lives.
But sadly, there is always more demand for our services than we can meet. Last year*, over 480,000 reports were made to child protection authorities in Australia. Over 174,700 children accessed child protective services and 48,886 children were confirmed to have suffered abuse or neglect. That's 1 in every 32 Australian children.
Act for Kids' Integrated Therapy Service is a vital support program that helps children to heal from the devastating effects of trauma caused by abuse and neglect. Right now, there are over 100 children on our waiting lists, and we still need your help to make a change in their lives by providing the treatment they need to heal.
Will you make a change for kids with a tax-deductible gift before 30 June?
You may remember a story we shared recently about Millie*, a four-year old girl going through treatment at the Integrated Therapy Service. Millie experienced trauma and neglect from birth and was removed from her parents' care after being found alone in a car while her parents gambled in a local tavern. She was covered in her own bodily fluids and suffering extreme heat exhaustion.
When kids like Millie suffer from neglect, they frequently have trouble trusting any adults in their lives. Millie's parents' struggles with substance and gambling addictions meant they didn't give her the care and attention she needed to feel safe and develop healthy emotional and social bonds.
"When Millie first came to the Integrated Therapy Service, she had attachment issues and did not trust the adults in her life to keep her safe, respond to her needs or show her affection," her therapists said. "Building a sense of safety and trust between us was essential for her to feel comfortable engaging with the therapy she needed to address her developmental delays."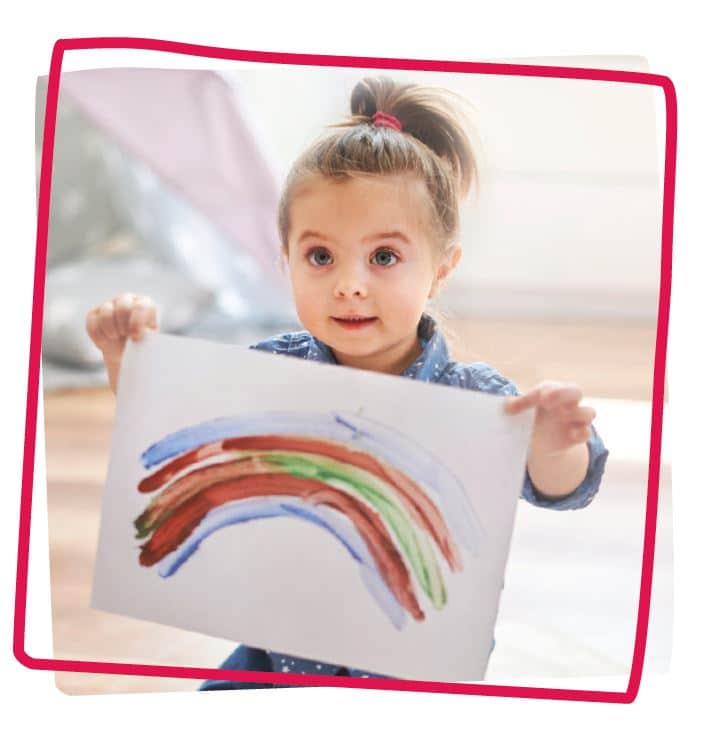 Thanks to the holistic, coordinated approach of her Speech Pathologist, Occupational Therapist and Psychologist, Millie is making significant advances in her healing. Her therapists have developed strategies to help her engage with her treatment despite the challenges of her cognitive delays and limited communication skills. Millie is now more trusting of adults and is learning to co-regulate her emotions.
The change our therapists have seen in Millie wouldn't have been possible without people like you. Our Integrated Therapy Service is philanthropically funded and relies on the generosity of Act for Kids' supporters to help children heal.
If you have already supported Act for Kids this tax-time, thank you so much for your kindness. If you have not yet donated, please give before 30 June 2022 to make a change for kids like Millie and help them to heal from the devastating effects of trauma.
With your support we can continue to help keep kids safe, heal from trauma and lead happy lives.